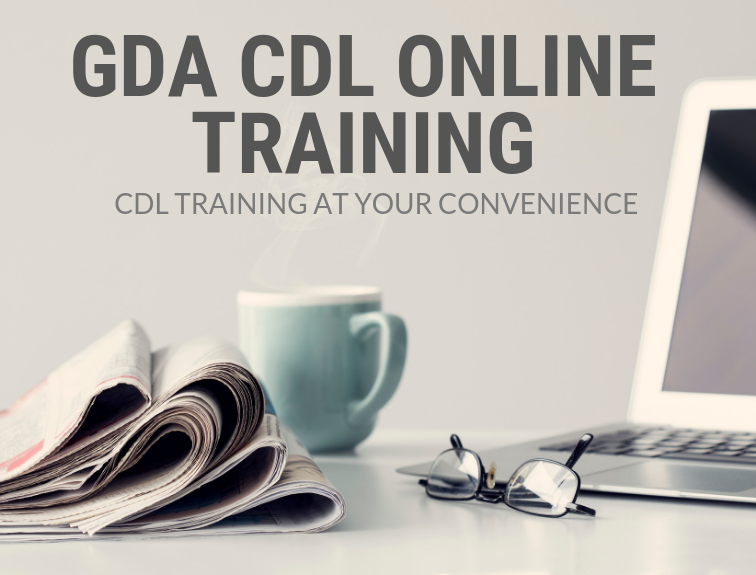 GDA Online CDL Training Options
Enjoy Flexibility and Convenience with CDL Training
The United States heavily relies on truckers, and they are responsible for the movement of about 71% of the entire country's freight. This industry also takes up approximately 6% of the nation's full-time jobs, and each year, millions of drivers enter the industry. So if you wish to enter this adventurous career, then it is never too late. Georgia Driving Academy now offers you the convenience of training for your Class A CDL at the comfort of your home.
The 60-hour classroom instruction can be completed in our online CDL training and is available whether you live within the state or beyond. The online option lets you save seven days of on-campus training, and you can choose from these convenient programs:
Full-time program for three weeks
Part-time program for nine weekends
Benefits of Georgia Driving Academy's Online CDL Training
Here is why you should consider online training through GDA:
The futuristic curriculum is a product of the collaboration between the institution and the Bumper-to-Bumper. This is a well-respected and recognized curriculum used by CDL training schools in the country and overseas.
The study program meets all the regulations established by the FMCSA to govern CDL training.
You can schedule your 120-hour practical at your convenience.
If you reside outside Georgia and you have already finished the training courses and issued the Class A CDL Permit from your home state, you can schedule your training at any GDA campuses in Conyers and Columbus.
You can access the online platform through your laptop, desktop, smartphone, or notebook
Out of state students can save time and money
GDA Classroom Training Still Works
If you have sufficient time, you can still dedicate your efforts and attend the Class A CDL classroom training at GDA. The ultra-modern instruction employs the use of the 'Clicker' instructional program alongside digital interactive equipment. During these training sessions, you will learn the following:
CDL basics and laws
Safety around trucks
Speeding and stopping
Air brake systems
Pre-trip inspections
Backing
Shifting
Uncouple/couple trailers
Electric and fuel systems
Logbooks
Combination vehicles
Loading and dispatching
Everything about the state's permit test
If you want to learn more about Class A and B training options, feel free to talk to any of our knowledgeable career advisors via 1 (833) 976-0600.