CORPORATE CDL TRAINING PROGRAM
Georgia Driving Academy has provided customized training to numerous corporations over the years.  This training has covered: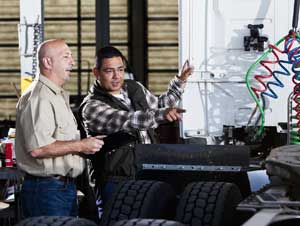 Class A CDL training for employees.
Class B CDL training for employees.
Accident prevention training for company drivers.
Classroom instruction on topics like hazardous materials, logbooks, and more.
Customized training programs upgrading Class B drivers to Class A drivers.
Company driver assessments/evaluations.
We Give You Results
Georgia Driving Academy can customize a commercial driver training program to meet your needs and with the results you expect. We've had the privilege to train clients from major corporations, agencies and all of the military branches of service.
Clients have included the FBI, Stone Mountain Park, Georgia Aquarium, Kraft Foods, Nestle, Georgia National Guard "Drive The Guard" Program, American Junior Golf Association, GM, FDA, FEMA, CDC, Goodwill, American Red Cross, VA Rehabilitation, Georgia Dept. of Human Resources, City of Decatur, US Coast Guard and many more!
Need a custom program built for your team? We can help. Give us a call at 1-833-976-0600.