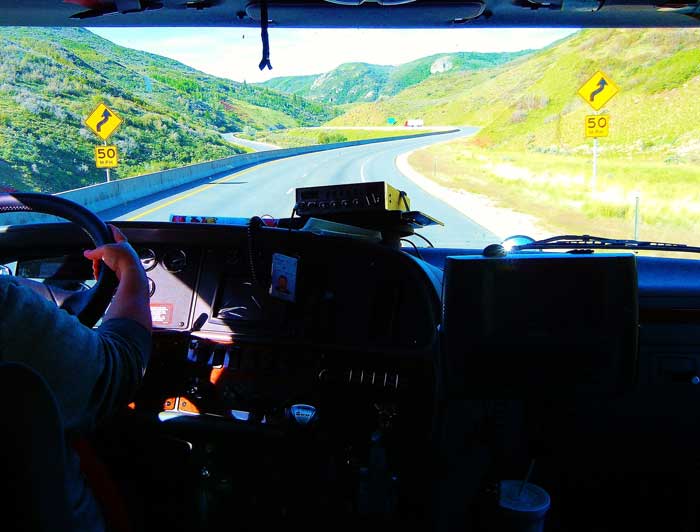 Obtaining a Commercial Driver's License (CDL) in Georgia
Beginning a New Career as a Truck Driver
Updated May 23, 2022
Truck drivers in America are in high demand at this time as there are ~1.95 million positions open throughout the US with many more set to become available in the coming years. These job openings mean job security for those getting into the trucking industry in the decades to come. As consumer demand grows, so will the number of trucking jobs that are open set to increase in the coming years.
The high demand for truck drivers makes it a great time to get into the truck driving industry! Once you obtain your CDL, your job limits are truly endless.
So, the real question is: How do I obtain my CDL in Georgia?
If you are interested in getting your CDL and live in Georgia, the following explains how you proceed to get your CDL license and get out on the road as a truck driver in one of the most in-demand fields of today:
Begin by Taking the Learner's Permit Course:
Taking the Learner's Permit Test is a highly-encouraged before obtaining your CDL in Georgia. This is not required before you begin your training at Georgia Driving Academy but can help you get a head-start. If you do not already obtain a permit, GDA will help you during your first week to acquire one.
To register to take this part of the exam, you will need to go to your local Department of Driver Services Center where you will need to bring the following documents with you:
Your medical certification
Driver's License
$10 Permit Fee
$35 CDL Application Fee
Proof of identity, address, social security number, and citizenship/lawful residential status
If you do not have these documents you will have to get them before you can proceed.
What will I do While at the Department Services Center?
While at the Department of Driver Services Center the service staff will help you complete the next steps in order to get your CDL. While there, you can expect to engage in the following:
Submit the necessary forms to have your driving record reviewed
Pass the written exam for the license you wish to apply for
Fill out the CDL application
Undergo a vision exam
If you fulfill these requirements you will earn your CDL Learner's Permit which is good for 6 months (180 days) from the day that it is issued. Once you have completed these steps, you will now be able to begin the driving portion of your training at GDA.
What do I need to take my CDL Test?
After obtaining your Commercial Learners Permit, you must complete an ELDT-certified training program, such as our Class A CDL Training program. In order to be certified, all truck driving training programs must include both standardized classroom and on-the-road instruction. These new standards were instated on February 7, 2022, to help create safer roads and more well-prepared professional drivers.
Finally, when the time comes that you've completed your training at GDA, you will go to take the CDL road test. You must wait a minimum of 14 days (2 weeks) from the time you receive your CDL Learner's Permit until you can take the test. This 2-week time period will be part of your training time at Georgia Driving Academy.
To take your road test you will have to go back to the  Department of Driver Services Center (same place where you got your CDL Learner's Permit). When you go to take your road test, you will need to be sure that you have the following documents with you:
Your current driver's license
Your permit (the temporary CDL one)
$32 CDL Fee
$50 Driving Test Fee
Assuming that you pass your test on the first try, you will receive your actual CDL license which will have to be renewed every 5 years.
In just a few short weeks, you could be on your way to earning your Commercial Driver's License and on the road to a new career. Georgia Driving Academy is ready to help you earn your CDL. Contact us today to get started.