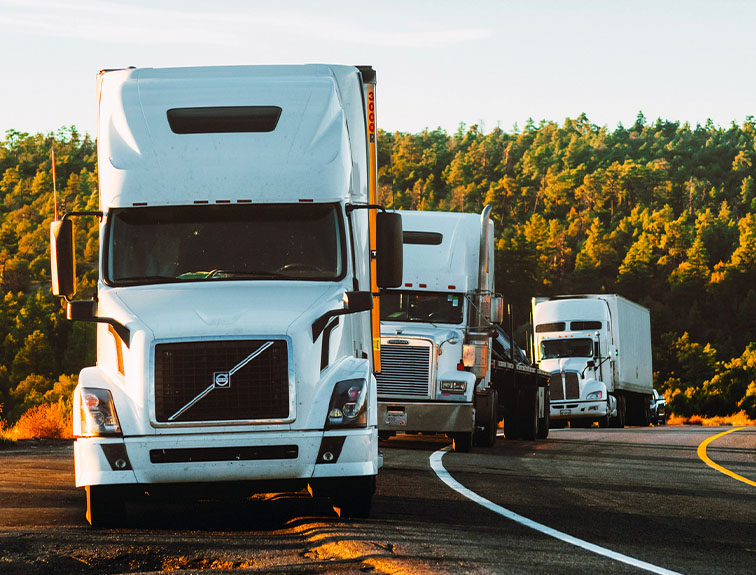 The Importance of America's Truck Drivers
Truckers Needed During COVID-19 Pandemic
As the world begins the challenging task of restoring economies that have been damaged by COVID-19 pandemic, truck drivers strive to keep the economic supply chain moving. Truck drivers are the lifeblood of the supply chain. They are the ones who move raw materials to and from manufacturing plants. They also distribute finished products to stores and businesses. Without truck drivers, the economy would be at a standstill.
Shortage of Truck Drivers
There are approximately 2 million truck drivers in the US and according to the Bureau of Labor Statistics, the truck driving career field will increase by 5 percent over the next ten years. This may be a conservative estimate given the increase in shipping needs for online shoppers. Currently, 50,000 truck drivers are needed to meet the shipping demands across the country; this number could grow if we see more people choose to work remotely or if brick and mortar businesses transition to online-only retail models.
Truck Drivers are In Demand
Trucking may not be the most glamourous job, but as demand for drivers increases, pay for truck drivers will also rise as a result of simple supply and demand economics. Truck driving may become one of the most reliable and secure jobs in the world's future economy, especially if the shortage becomes worse.
Truckers Have More Flexibility Than Ever
Some companies are now offering lucrative sign-on bonuses with better-than-average pay and benefits. One of the benefits provided by companies is route flexibility, which gives truck drivers a chance for more personal time off. Some truck drivers are able to have time off every other weekend, while others are gone for seven days and then off for several days. This kind of flexibility makes the truck driving career field an attractive choice for individuals with families. As the demand for truck drivers increases, companies will continue to look for key incentives and opportunities that make truck driving well worth considering as a career choice.
Become a Truck Driving Hero
As the American economy struggles to overcome this difficult time, there are men and women making a difference in the world by making sure that the lifeblood of the economy keeps going by distributing the goods America needs to survive. If you are interested in a truck driving career, consider training with GDA, which has comprehensive commercial driving programs that can give you the skills necessary to start your truck driving career in as little time as possible. GDA truck driver training is designed to help you become a safe, knowledgeable, professional driver.
For more information on trucks or if you are interested in truck-driving lessons, check out Georgia Driving Academy.