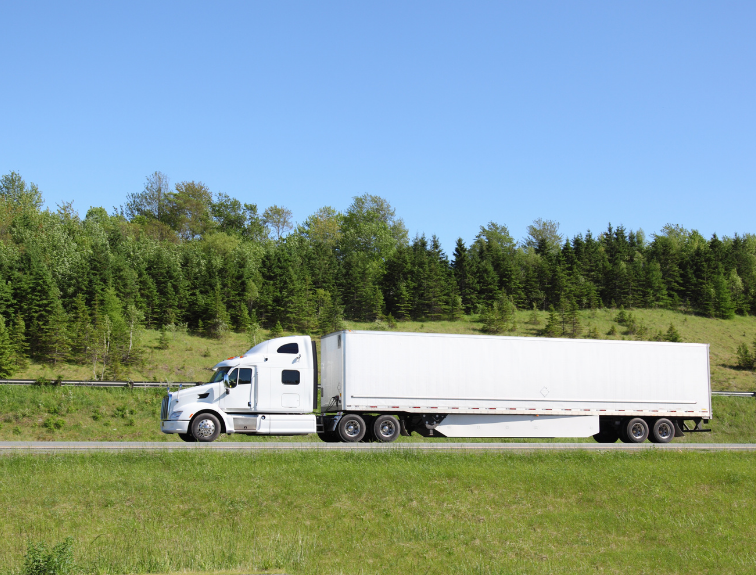 What to Know as a Dedicated Truck Driver
Is a Dedicated Driving Route for You?
When you first begin your career after CDL training school, there will be many options to choose from. There are more types of truck driving jobs than local, regional, and over-the-road for you to take a look at when deciding. One of the more popular types is becoming a dedicated driver.
What is a Dedicated Truck Driver?
Dedicated drivers drive a specific route or lane on a set schedule. Drivers can expect to work with the same customers on a route with a set schedule that won't change often. Levels of interactivity with the customers may vary, but the route will be consistent.
Benefits of Dedicated Driving
There are many benefits to factor in when deciding if you want to become a dedicated driver. One of the biggest reasons people decide to drive on dedicated accounts is the familiarity that you will find. Familiarity with the people you meet and work with, and familiarity with the route you will be driving. People find comfort in normality, which is what makes dedicated driving a popular career choice.
Other benefits include:
Better relationships with your dedicated customer(s)
Shorter routes
And more (depending on your carrier)
Consistent Home Time
One of the more popular reasons people choose to drive for dedicated accounts is home time. Many dedicated drivers are home multiples times throughout the week, or even daily for some depending on the dedicated account. Since the dedicated route and customer are the same, drivers can have a schedule that won't change. They will usually know when they will be home and for how long, making planning with their family much easier.
Dedicated Driver Salary
Dedicated driver salaries depend on a few different factors. Different carriers pay different salaries and also may have other pay structures. Some may pay per mile, per stop, and whether or not you loaded and unloaded the trailer. The pay scale may also differ on the type of trailer you are hauling. Rates may be different for flatbeds compared to dry vans. You will need to take in all of these factors when deciding on a dedicated route and carrier.
How Do I Become a Dedicated Driver?
Like other trucking jobs, becoming a dedicated driver begins with getting your Class A CDL from a CDL school. Before applying for a dedicated job right away, you should consider getting some experience going OTR first. Once you gain some experience, do some research and see what company is right for you and your family.
Georgia Driving Academy is a great place to train and prepare for your new trucking career. Since 1995 we have been training truck drivers to get their CDL's. In a few weeks, you can be road-ready and starting a new career in the trucking industry. Contact us today to get started by calling 1 (833) 976-0600.