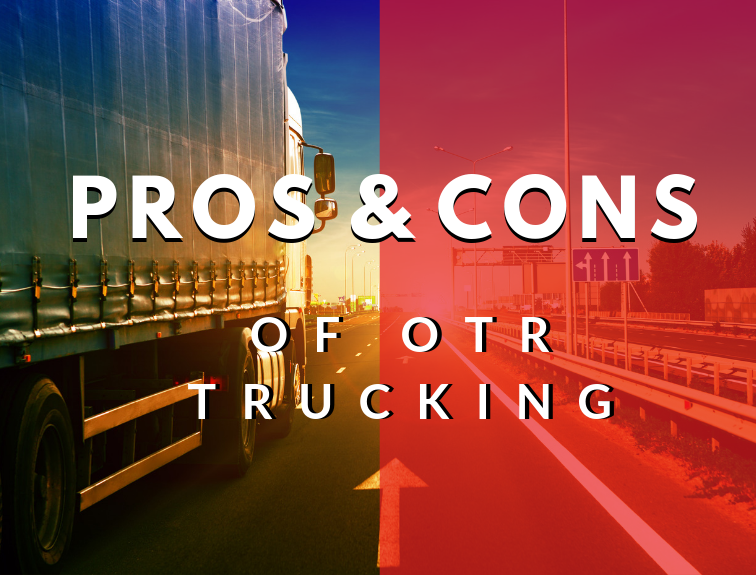 Pros and Cons of Over-the-Road
Understanding the Over-the-Road Lifestyle
Updated February 2022
Have you recently earned your CDL? Congratulations! You're probably looking forward to starting your new career. Trucking companies usually start their new drivers in an Over-the-road (OTR) position. Over-the-road trucking is also called long-haul trucking because OTR truckers have longer routes than local or regional drivers. Some OTR routes cover a few states. Other routes could take you across the country and perhaps into Mexico or Canada. While there are some drawbacks to OTR jobs, you may find the benefits outweigh the cons.
Pros
In the United States, most freight travels by truck. When you become an over-the-road driver, you have an in-demand career with plentiful job opportunities.
With many OTR positions paying by the mile, long-haul drivers receive higher than average compensation. The Bureau of Labor Statistics states that the 2020 median pay for a professional driver is $47,130 per year, with the highest 10 percent earning more than $69,480.
Unlike most local drivers, you don't have to unload and load freight. Shippers and receivers have employees to handle it.
You get paid to travel and see the country. You'll meet lots of new and interesting people.
Cons
Drivers are away from home, family, and friends for days or weeks at a time. Fortunately, it's easy to keep in touch with loved ones until you have a few days off at home.
You may become fatigued. It's not unusual for an OTR driver to spend 8 to 10 hours a day behind the wheel. However, you may find you enjoy having hours to listen to podcasts, music, or audiobooks.
If you're interested in a local, regional, or OTR position, but you don't have a CDL, contact Georgia Driving Academy for more information about CDL training.