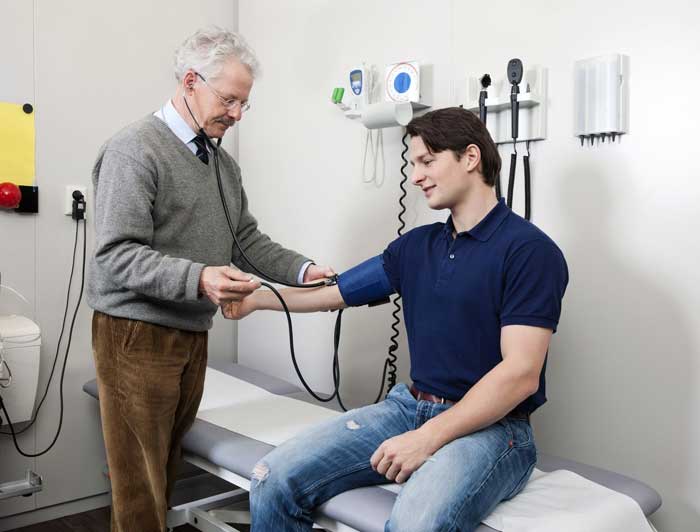 Understanding the DOT Physical Exam
DOT Medical Exam and Your CDL
The DOT exam is a physical exam performed on would-be truck drivers by DOT approved medical team members. To be allowed to drive a commercial vehicle weighing in at over 10,000 lbs, you must complete and pass this physical. Truckers must then be able to continually pass every two years to be able to keep driving.
Why Take the DOT Exam?
The DOT exam is very important in ensuring a newly hired truck driver has the health to be able to control their large vehicle without risking themselves and everyone else. It also ensures you are in good health, so your boss can rest easy knowing you can take whatever is thrown at you on the road. It's also just a good idea to generally ensure your own health before you leave home and drive to unknown places, where you may not always have access to a hospital or doctor's office. The DOT exam just makes sure everything runs smoothly when it comes to your own health and wellbeing.
What Does the DOT Exam Entail?
First, you will have to answer a questionnaire about your family's medical history and the health of yourself. Let your medical examiner know if you or someone in your family suffers from a number of problems. These problems that should be mentioned include hearing loss, spinal cord injury, kidney disease, alcohol or drug abuse, and chronic pain. All can affect your driving and should be known about before you get on the road.
Next comes the physical exam, where the following will be completed;
Hearing Test: Your ability to hear must be tested to ensure safety on the road
Urinalysis: You will be tested for blood, sugar, and protein. These can indicate certain unknown health problems you may have, so that they may be looked at further.
Vision test: A test to ensure that you can see well enough to safely drive a large vehicle.
Blood pressure and heart rate: To check for any unknown or underlying health problems.
What If You Fail the Exam?
A candidate will fail the exam if they have the following:
Cardiovascular/Respiratory Disease
High Blood Pressure (without medication)
Epilepsy
Diabetes
Nervous/Psychiatric Disorder
Poor Eyesight (without corrective lenses)
Loss of one/multiple limbs
Candidates will also fail if they do not pass the alcohol or drug test that accompanies the rest of their physical.
Sometimes, a driver can be eligible for certain exemptions when it comes to their health, and will still be able to get the job. However, if you are not eligible for an exemption, you can always work on your health and try again, until you are certified to finally drive that large truck.
The DOT exam is very important to ensure the safety of everyone in and around these large vehicles. It is crucial to determine the health of all truck drivers and is absolutely necessary to get your CDL. So, go get your DOT exam done today, and be on your way to getting behind-the-wheel of that truck. When you are ready to earn your Commercial Driver's License contact us at Georgia Driving Academy!