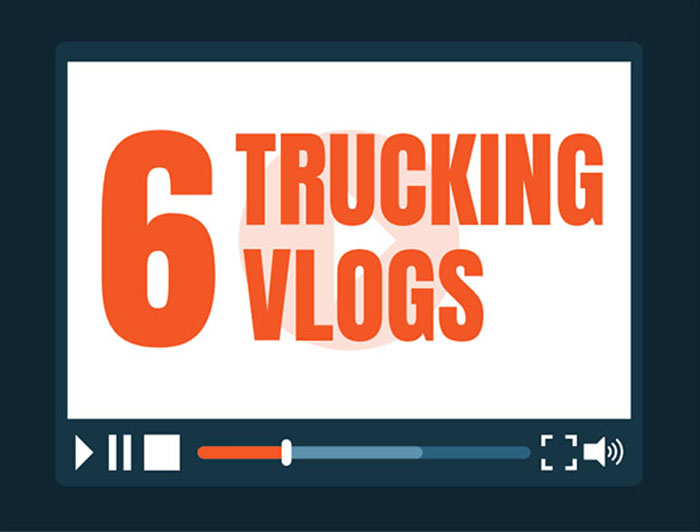 The Ultimate Guide to Must See Truck Driving Vlogs!
YouTube Truck Driving Vlogs
At the end of a tough day, what a commercial truck driver sometimes needs is a good laugh over the same mistakes they used to make or someone to commiserate with over the same mistakes they still make…or better yet, someone to show them how to avoid those mistakes in the first place.
Truck driving vlogs are an excellent source of information, but they're entertaining as well. Put together by truckers who know the ins and outs of the business as well as some who have seen the craziest, well, you can't go wrong turning into a few. Below is a list of some of the newest, brightest, and most popular vlogs out there. Enjoy!
1. The Smart Trucking Channel
Since 2012, the Smart Trucking Channel has been supporting professional drivers in whatever way they can. The vlog offers tips and advice for commercial truckers from professional truckers. Videos feature all makes and models, new, old, and the classics.
2. Allie Knight
YouTube vlogger Allie Knight has developed quite the following on YouTube. She's quirky and funny and travels around sharing all kinds of adventures on the road with her subscribers. One of her most popular videos is where she gives a tour of her truck. So many people have always wanted to know what the inside of the truck cab looks like, and Allie gladly obliged her fans! Check her out to enjoy all of her adventures.
3. The Truckers Coach
The Truckers Coach provides the tools for professional truck drivers to be successful in the trucking industry. They offer a variety of classes aimed at solo and team drivers. With more than 450 videos from which to choose, drivers can find tips and solutions for any situation they face.
4. Driver Solutions
Want to start a career as a truck driver? CDL skills and the training course is a must. But watching a few videos certainly can't hurt along the way. This channel provides training, tips, and tricks needed for a new truck driver training to pass their CDL test.
5. Big Rig Videos
Big Rig Videos is the brainchild of Christopher E. Fiffie, a former "heavy hauler" according to his bio. He's been building his audience since 2009 and now has more than 44 million views and 125,000-plus subscribers. His videos currently top the list for big rig viewing. This vlog focuses on the heartbeat of the industry, featuring owner/operator interviews, rolling CB conversations, and more.
6. Trucker Josh VLOGS
Trucker Josh lives a crazy truck-driving life…and he documents it! Traveling across the USA and Canada leads him into some sticky and interesting situations that will entertain any driver. Racing trains, dog rescues, derailments, and more, this is a must-see for truck drivers.
While not a complete list of trucker vlogs, this will get you started. Got your own favorite? Let us know and we will add it to the list! GDA is here to help you with your trucking needs.