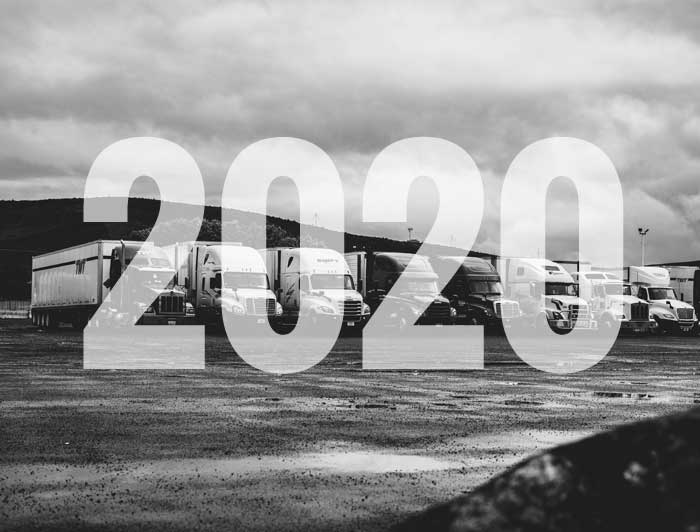 What's the 2020 Trucking Outlook?
Trucking Industry Trends for New Decade
With the year 2020 fast approaching, questions are being raised about the future of the trucking industry. From the look of things stand, the future is definitely bright. Here are some of the positive trucking trends that are continuing to be witnessed.
1. Rising Consumer Demands
According to research, 2020's consumer demands will rise up to about 6-7%. The demand for more goods to be moved and delivered means the demand for more trucks to be on the road. This will lead to the creation of more job opportunities and boost national economic growth.
2. Great Career Path For Truck Drivers
Currently, there is more than 51,000 truck driving vacancies in different parts of the country. This is a clear indication that if you have a professional CDL training, you stand a high chance of getting a truck driving job within your locality and start enjoying your financial freedom.
Truck drivers get an annual salary of about $40,000 to $45,000. On top of that, most trucking companies will provide their drivers with retirement plans, healthcare benefits and fully paid vacation time. Some well-known national carriers even go to the extent of reimbursing their loyal drivers for the costs they incurred in getting their certified driver's license (CDL) in small amounts as they continue to work together.
3. Not Yet Time For Automatic Trucks
While it is believed that a number of truck manufacturing companies are planning to develop automated trucks, this is still far from being achieved. Human intervention and assistance will still be required for trucks to make challenging moves like pulling onto busy interstate highways and getting in and out of tight spots for several years to come. This simply means that no truck driver is going to lose his/her job any time soon.
At Georgia Driving Academy, we'd like you to begin your CDL training now and prepare you for the many job opportunities in the trucking industry as we wait to welcome 2020 in style. Contact our career advisors today for more information.