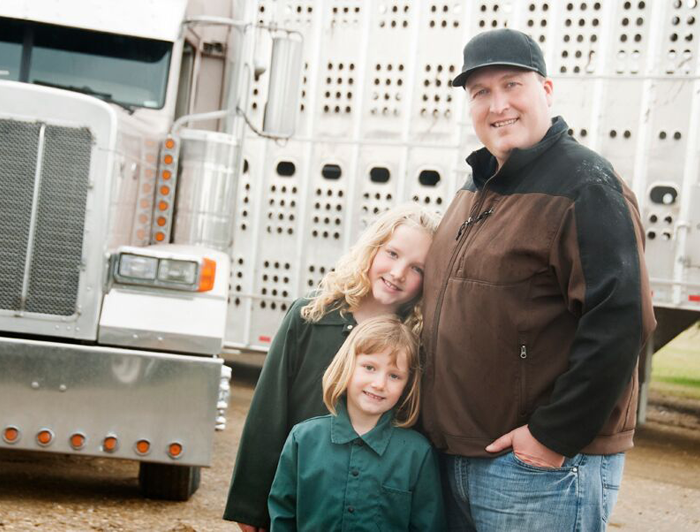 Tips for Balancing Work and Family as a Long-Haul Trucker (Part 1)
Remembering Your Family From the Road
As a long-haul trucker, it's a well-known fact a family member will be away from home for various stretches of time. However, this doesn't mean one can't have a close-knit, loving family while still have a great trucking career.
Thanks to some of today's most popular types of technology, smartphones, and the internet make it easier than ever to stay in touch with loved ones when far away. It's still important for truckers to find other ways to stay connected when out on the road. In our two-part series, we will give Over-the-Road drivers tips on balancing work and family when miles away home.
Mementos & Souvenirs 
You've probably seen it, this popular commercial from a national banking chain that depicts a truck-driving father who stops and collects rocks while out on the road. Later, it's revealed he's taking these short breaks to collect stones for his daughter who collects rocks.
Even if you don't have a future geologist as a child, it doesn't mean you can't participate in this cross-country tradition. Over-the-Road truckers experience the world in a way many never will, thanks to long-haul traveling. While out on the road, pick up a few mementos/souvenirs. Even if it's something from a truck stop, you'd be surprised at some of the trinkets, collectibles, toys and other gifts available at these establishments. When you arrive back home, show your family that you're thinking about them while driving. Just like the rock-collecting father, it doesn't have to be anything spectacular, just a little something that shows you care.
Make sure to check out our next post on connecting with family members even when you are miles away trucking!
If you're interested in becoming a truck driver and earning your CDL, Georgia Driving Academy is ready to help! GDA provides Class A and Class B CDL training services for Georgia residents. If you're interested in beginning a career as a trucker, learn more about our CDL training programs.