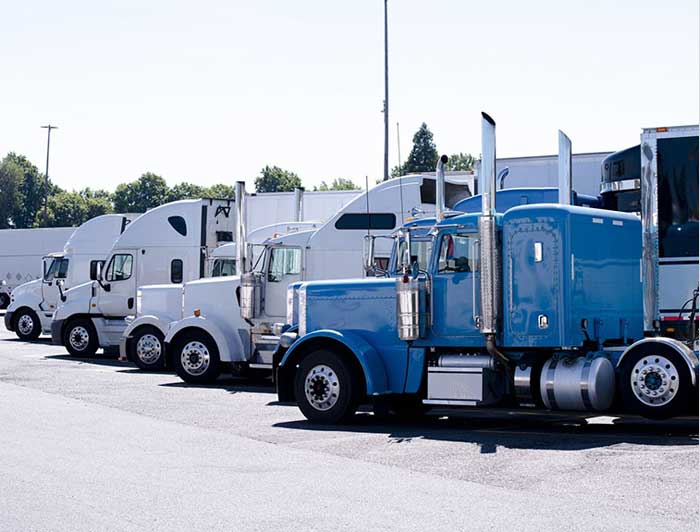 OTR vs Regional vs Local Trucking
Job Options as a Truck Driver
You've completed your training, passed your CDL test and you're ready to go. Now what? Find the job! CDL drivers are in high demand these days and jobs are out there and very plentiful. However, there is something that you need to know while you're looking into jobs and deciding which one is the best fit for you.
The locations that you will be driving to vary depending on which type of driving you will be doing. The most three most common areas are OTR (over-the-road), Regional, and Local Trucking.
OTR (Over-the-Road):
Over-the-road driving requires the driver to travel throughout all of the lower 48 states. From the east to the west and the north to the south, driving over state lines. Generally, drivers that are OTR stay out anywhere from 7 days to 3 months.
Pros:

Many companies will give paid days off the longer you are out if you are a company driver. For example, you can accumulate 1 day paid off per every 7 that you are working.
The pay is very good! Generally OTR drivers and be paid up to .50 cent a mile and drive about 2,500 to 3,000 miles a week.
You can travel while making money. If you have always wanted to travel, this is a great way to get paid for something that you already love to do.

Cons:

Limited family time. If you have a family at home, you may not be able to see them as often as you want.
Little time outside of the truck. With driving over-the-road you may start in California and end in Georgia throughout the week with little time to get out of the truck and have some downtime.
Regional Trucking:
Regional drivers are confined to one specific area. For example, Southeastern drivers will stay in Alabama, Georgia, Tennessee, North and South Carolina, and Florida. These drivers can stay out weekly and come home on the weekend or choose to work on weekends.
Pros:

You get better home-time. If you live in the region that you work in, you're normally able to get by your house more often. This makes having a family a little more doable as you get to see them more.
High-quality pay. Although OTR drivers make the most money in the industry, regional positions still make good money.
You can still travel. That's right, you can still see the country and be a regional driver. Driving regionally helps keep you close to home, yet still able to travel.

Cons:

Regional profit depends on the number of loads you get. Sometimes you might have to run a lot to get good pay.  While you are close to home, you may not get by your house due to having to run hard.
Not much time out of the truck. The quick turnarounds of the loads can prevent you from being able to get out of the truck much. For people that like to get out and stretch, it might prove to be a little more difficult on those busy weeks.
Local Driving:
Local drivers rarely drive any more than 250 miles from their home terminals. They usually are company drivers and generally have dedicated routes that they follow
Pros:

Very good home time. Local drivers can be gone in the morning and back home at night with the occasional overnight stay. Many local drivers enjoy weekends and holidays off, leaving plenty of time for family and social events.
Time to get out and stretch. Many local jobs give you enough time to stretch those legs every now and then on the routes.

Cons:

The pay is not as great. Compared to OTR and Regional pay, local does not pay as much. Local drivers do several turns a day and can average about $500- $700 a week, compared to the potential $1200-$2000 a week of the OTR drivers.
Missing out on family activities. Even though many drivers are home every night, they may have to wake up early to go to work. A driver can get home at 6 pm and have to leave again at 4 am.
For each area, there are some pros and cons. However, drivers know which one will suit them the best. Do not let the cons scare you away from a great career opportunity. Trucking has many things to offer the driver that is willing to answer the call.
If you're interested in beginning a career in trucking, contact us today to learn more about our training programs.