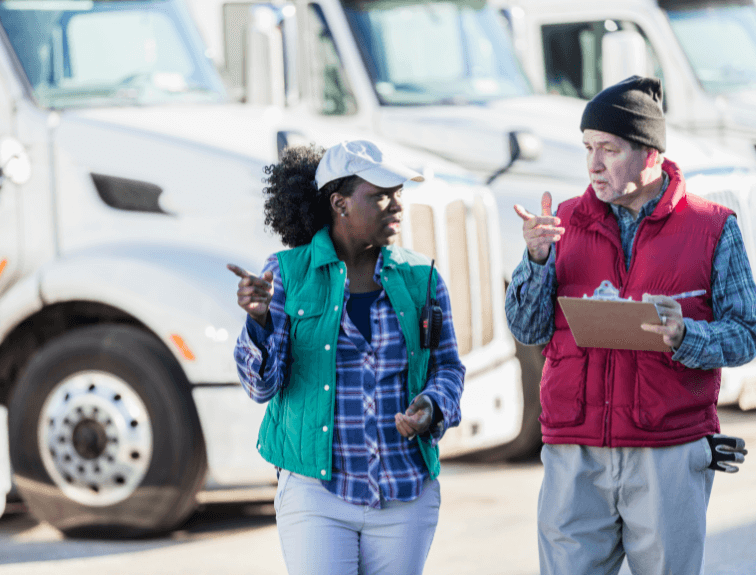 Careers in Trucking: Owner-Operator
How to Build Your Own Successful Trucking Business
The trucking industry allows drivers to explore various careers with numerous carriers and companies. While each offers its pros and cons, the decision depends on each driver's wants and needs. One avenue that draws in many professionals is becoming a trucking owner-operator.
What is an Owner Operator in trucking, and what do they do?
A trucking owner operator is a professional driver who has created their own business and is now their own employee. In this role, you'll be responsible for managing your career, deciding what jobs you do or don't take while fostering relationships with clients, and handling all the intricacies of owning your own business.
As an owner-operator, you'll handle all necessary equipment maintenance, along with any other expenses that may accompany having your own business. Such fees include the Heavy Vehicle Use Tax (HVUT), an annual cost that allows drivers to operate a 55,000 pounds or more commercial motor vehicle (CMV).
Owner Operators vs. Company Drivers
Current company drivers may notice key differences in this new endeavor. Firstly, as previously stated, owner-operators work for themselves, while company drivers work for that company. Next,  owner-operators keep about 75% of the profit for every run they complete, while company drivers only keep 25%. This is due to owner-operators needing more funds to cover their operating costs and pay themselves.
Another main difference is that owner-operators own their truck or tractor, giving them more freedom. Company drivers use equipment their employer supplies and don't have to worry about associated costs. Lastly, these business owners do not have to follow any set rules that company drivers adhere to, such as choosing their own loads and setting their work schedule.
 How do I become an owner-operator?
At Georgia Driving Academy, we've partnered with companies that make it easy to become an owner-operator and grow within the industry.
At Werner Enterprises, they work to keep America moving. When you become an owner-operator with them, you're able to work with a network of freight and trailer equipment, earn competitive pay, and receive 24/7 support.
Stevens Transport gives you the freedom to create the career you want. With three different options to help you become an owner-operator, you'll be making more money and utilizing some of the best equipment in the industry.
While working with Swift Transportation, you'll get support from multiple locations and can take advantage of their extensive business resources. They offer competitive rates per mile, and all the tolls needed for success are available wherever you go.
How do I know a career as an owner operator is right for me?
An owner-operator career can come with some challenges, so it's important to know if and when it's a good time for you to start. Before making your decision, here are some things to consider:
Time and commitment
Overall, trucking can take you away from your home for extended periods of time. As an owner-operator, this time away may increase. Although you can set your schedule, the time needed to turn a profit may increase, meaning more time on the road for you.
Responsibilities
Operating your own company means you'll be responsible for anything and everything that happens on and off the road. Company drivers benefit from sticking to the responsibilities of the scope of their job.
Financial investment
Having your own company comes with many costs, such as purchasing or leasing equipment, insurance coverage, and maintenance. You're also responsible for managing the financial decisions you make.
Knowledge of the Industry
Understanding the ins and outs of the truck driving profession and the various industries accompanying it is crucial for success. Many recommend having a year or two of experience under your belt before venturing into this endeavor.
With each of these things in mind, the decision essentially comes down to one question: Do you want to be your own boss? For some, the challenge of being an owner-operator may be worth the risk. For others, sticking to company driving might be a better and safer choice. Either way, a truck driving career can be a rewarding one.
Are you ready to begin your truck driving career? Fill out the form on this page, or give us a call at 1-833-976-0600 to get started!